Our staff will first cook the Sukiyaki for you.
When the meat has been cooked about this much it is ready to eat.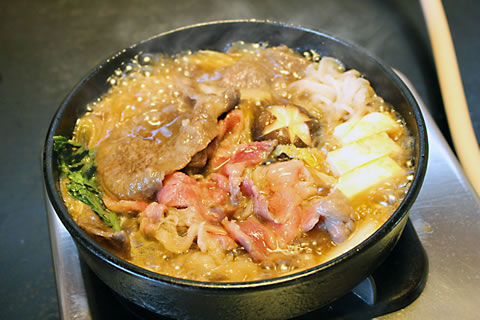 Please dip the meat and vegetables in the egg when eating.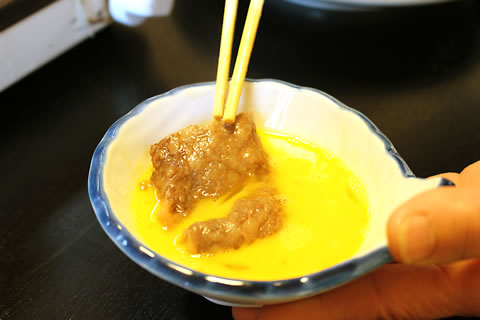 If the flavor is too weak add a little sauce.
If it's too strong add some soup.
Continue with the meal by adding more meat and vegetables to the pan.
Finish the meal with Udon.
When the pan is empty add the Udon noodles with plenty of soup and sauce and boil.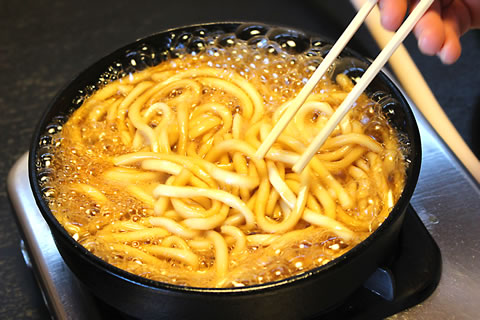 When the Udon noodles have boiled eat them alone of after dipping in the egg.
Here we go! Let's eat while having fun!